The World Bank urges calming the conflict between Israel and Gaza as it begins its annual meetings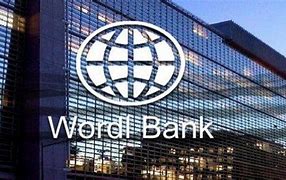 Today, the World Bank urged a rapid halt to the escalation of fighting in Israel and Gaza. The World Bank said at the start of its annual meetings with the International Monetary Fund in Geneva that there was a huge loss of life, destruction and huge losses to civilians on both sides, but it expressed its support for the Bank's work in Gaza and the West Bank.
World Bank Chief Economist Endermit Gill said he was concerned that the violence could overshadow important discussions at the IMF and World Bank meetings on sovereign debt, modest growth prospects, and the major development setback caused by the Covid-19 pandemic.
The World Bank added, "We hope for a rapid de-escalation of the conflict and an end to the violence. The World Bank and our development partners have long worked to support the poorest and most vulnerable people in the West Bank and Gaza, and we remain committed to building the foundations for a more stable and sustainable future."
Sponsored by Trade View