Fitch Ratings: The US government shutdown later this year will not harm the credit rating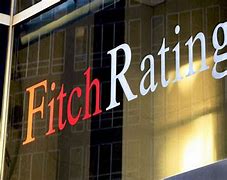 Fitch Ratings Agency warned of the possibility of a government shutdown after the ouster of US House of Representatives Speaker Kevin McCarthy, but said that this would not affect the credit rating of the United States.
Fitch said, "Given the fact that the Speaker of the House of Representatives was dismissed immediately after agreeing on the continuing resolution, we expect the political brinksmanship around government financing negotiations to remain tense, and a closure cannot be ruled out later this year."
Fitch explained that the closure will not affect Fitch's rating for the United States at AA+ because the deterioration of governance in the country was already a major factor behind Fitch downgrading the government's rating by one notch in August.
Standard & Poor's Global, which also has an AA+ rating for the United States, added last week that the government shutdown will affect economic activity but is unlikely to have an impact on the sovereign rating, and Moody's, the last major agency to maintain a AAA rating, warned that the shutdown will harm the situation. The country's credit rating because it will highlight how political polarization in Washington is weakening financial policy-making.
Sponsored by Trade View