US stocks rise after US data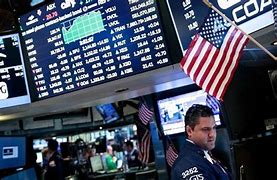 The three major US stock indexes rose, with the Nasdaq index rising more than 1% today after US data showed that the US private sector added fewer jobs than expected in September.
Consumer Discretionary Goods (.SPLRCD) rose 2%, and Ford Motor (F.N.) shares rose as the automaker reported a nearly 8% rise in U.S. auto sales in the third quarter.
The Dow Jones Industrial Average rose 127.17 points, or 0.39%, to 33,129.55 points. The Standard & Poor's 500 Index rose 34.3 points, or 0.81%, to 4,263.75 points. The Nasdaq Composite Index also rose 176.54 points, or 1.35%, to 13,236.01 points.
Sponsored by Trade View