The US trade deficit shrinks to its lowest level in three years in August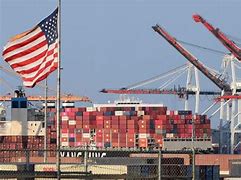 The US Department of Commerce said that the US trade deficit shrank by 9.9% to $58.3 billion in August, the lowest level since September 2020, and July data was revised to show the trade deficit rising to $64.7 billion instead of $65.0 billion.
Exports of goods and services rose by 1.6% to $256.0 billion, exports of goods rose by 1.8% to $171.5 billion, and exports of services rose to $84.5 billion, the highest ever.
Imports of goods and services fell by 0.7% to $314.3 billion, and imports of goods fell by 0.9% to $256.0 billion, and the services surplus at $26.2 billion was the highest since March 2018.
Sponsored by Trade View