The US dollar declines after strong US jobs data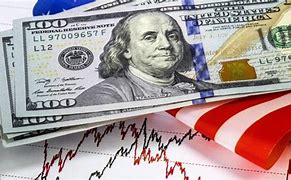 The US dollar fell against major currencies today after the US economy added more than expected jobs in September. The US dollar rose against the Japanese yen by 0.54% to 149.31 yen, and the pound sterling rose against the US dollar by 0.43% to 1.22445 dollars.
The main dollar index, which measures the performance of the US currency against 6 major currencies, fell by 0.31% to 106.03 after rising to 106.98 earlier in the session, and over the course of the week the dollar index fell by 0.1%.
Benchmark 10-year bond yields rose to 4.887% and the yield on 30-year bonds reached 5.053%, both the highest level since 2007. Two-year bonds rose to 5.151%, remaining below the 5.202% level recorded on September 21.
Sponsored by Trade View