Oil rises on supply concerns amid the conflict between Israel and Hamas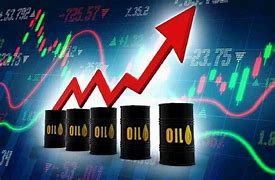 Oil prices rose about 4% today as military clashes between Israel and the Islamic Resistance Movement (Hamas) raised fears that a wider conflict could harm oil supplies from the Middle East. Hamas on Saturday launched the largest military attack on Israel in decades and Israel responded with a wave of raids. Air strikes on Gaza.
Goldman Sachs said that the conflict reduced the likelihood of normalization of Israel's relations with Saudi Arabia and the associated increase in Saudi production over time, and Riyadh and Moscow agreed to a total voluntary reduction of 1.3 million barrels per day until the end of 2023, and new disruptions would exacerbate Tight supplies expected for the rest of the year.
Brent crude futures rose by $3.57, or 4.2%, to $88.15 per barrel, and US West Texas Intermediate crude futures rose by $3.59, or 4.3%, to $86.38 per barrel.
Sponsored by Trade View