Yellen: The World Bank needs a cultural change to better mobilize private capital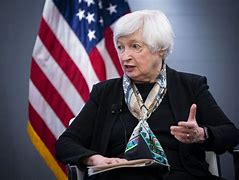 US Treasury Secretary Janet Yellen said the World Bank has made progress in reforming its operations to better address climate change and other global challenges, but it still needs a cultural change to mobilize the private sector, as reforms of the World Bank and other multilateral development banks form a major topic at the International Monetary Fund's annual meetings. The World Bank meeting held this week in Morocco.
Yellen added that more efforts are needed to equip World Bank employees to achieve the desired results. "This will require improvements to internal processes that will increase flexibility and accelerate the decision-making process without sacrificing quality, as well as cultural change to accelerate private sector mobilization and responsible risk-taking."
Yellen stressed that the divisions of the International Finance Corporation and the World Bank's Multilateral Investment Guarantee Agency must expand lending, guarantee and insurance tools and find new ways to intelligently manage foreign exchange risks.
Sponsored by Trade View