Fed minutes explain increasing economic uncertainty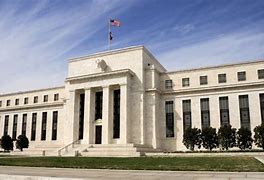 Minutes from the Fed's September 19-20 meeting showed that Fed policymakers have a growing sense of uncertainty about the path of the US economy with volatile data and tightening financial markets posing risks to growth.
The minutes added that "the vast majority of participants continued to judge the future path of the economy as highly uncertain" while listing a wide range of reasons "that support the case for proceeding cautiously" before the Fed raises its benchmark interest rate again.
The minutes explained that many participants stressed that the focus of monetary policy decisions must shift from the extent of the interest rate rise to the duration of keeping the interest rate at restricted levels, and the minutes added, "All participants agreed that policy must remain restricted for some time until it becomes clear that inflation is heading towards... Sustainably decline towards its target.
Sponsored by Trade View