China intensifies liquidity support for the banking system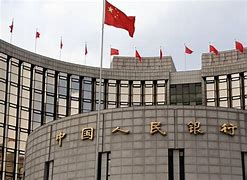 The People's Bank of China said it conducted medium-term lending facility operations worth 789 billion yuan ($107.96 billion) to keep liquidity in the banking system adequate, and the bank kept the interest rate on one-year policy loans unchanged at 2.50%.
With the maturity of Multilateral Fund loans worth 500 billion yuan, the People's Bank of China is pumping 289 billion yuan of new liquidity into the banking system, the largest net injection of its kind in nearly three years.
The People's Bank of China cut the multilateral interest rate, a guide to China's benchmark lending rates, twice this year to reduce borrowing costs in an economy suffering from weak consumption and a deepening real estate crisis. The People's Bank of China (PBOC) is walking a tightrope between maintaining sufficient liquidity to help the faltering economy and achieving... The yuan stabilizes amid expectations that US interest rates will rise for a longer period.
Sponsored by Trade View