Philip Lane: The ECB is somewhat distant from interest rate cuts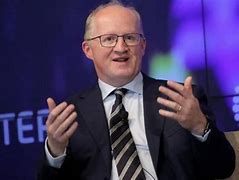 The ECB will need some time, perhaps until next spring, before it is confident that inflation returns to its 2% target, ECB chief economist Philip Lane told a Dutch newspaper.
"Personally, I will need more information about wage settlements for 2024, and we will have to wait until the spring of next year before many countries publish that information, so it will take some time before we can have a high degree of confidence that inflation," Lin stressed. On its way back to 2%."
Lynn kept the door open to further raising interest rates, saying that if there are more large or persistent inflation shocks, the European Central Bank must be open to doing more, saying, "Only when we are confident enough of achieving this goal can we normalize policy, but this "A bit far from where we are now."
Sponsored by Trade View