Annual inflation in Canada unexpectedly falls in September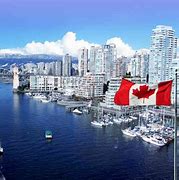 Statistics Canada said Canada's consumer price index fell 0.1% in September, lower than expectations for a 0.1% rise in September, and two of the Bank of Canada's (BoC) three core measures of core inflation slowed.
Annual inflation in Canada unexpectedly fell to 3.8% in September, and analysts expected inflation to remain steady at the 4.0% rate recorded in August.
Statscan explained that the slowdown in September was widespread, stemming from a decline in the prices of some services related to travel, durable goods, and groceries, and one of the factors driving prices was the increase in gasoline prices by 7.5% on an annual basis.
Grocery prices fell for the third month in a row, rising by only 5.8%, the slowest pace since December 2021, and excluding food and energy, prices rose by 3.2% in September from 3.6% in August.
Sponsored by Trade View