The US budget deficit rises to $1.695 trillion as Social Security and Medicare costs rise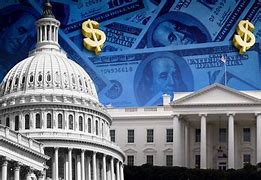 The US Treasury Department said that the US government recorded a budget deficit of $1.695 trillion in fiscal year 2023, up 23% from last year, with revenues declining, Social Security and Medicare expenditures, and interest costs on the federal debt rising significantly.
The deficit comes at a time when Biden is asking Congress for $100 billion in new foreign aid and security spending, including $60 billion for Ukraine and $14 billion for Israel, in addition to funding US border security and the Indo-Pacific region.
The large deficit, which exceeds all deficits before Covid-19, including those resulting from tax cuts approved by Republicans during the era of Donald Trump and from the years of the financial crisis, is likely to fuel Biden's financial battles with Republicans in the House of Representatives.
Sponsored by Trade View