The US dollar declines as US Treasury yields decline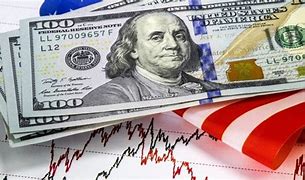 The US dollar fell against major currencies today as US Treasury bond yields fell from the 5% level reached earlier in the session, the euro rose against the US dollar by 0.73%, and the Canadian dollar rose against the US dollar by 0.3%.
The main dollar index, which measures the performance of the US currency against 6 major currencies, fell by 0.6% to 105.56 after rising to 106.33 earlier in the session.
The yield on the benchmark 10-year US Treasury bond fell after rising earlier in the session above 5.0% to hit the highest level since July 2007, the latest phase of a continuing sell-off in government bond markets driven by investors' acceptance that central banks will keep interest rates constantly high.
Sponsored by Trade View