Bitcoin rises to its highest level in 18 months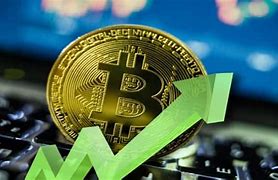 Bitcoin rose about 10% today to $34,872 to record its highest level in nearly a year and a half, after rising 10% on Monday when it recorded its best daily performance in almost a year amid growing speculation that a Bitcoin exchange-traded fund is imminent.

Any approval by the US Securities and Exchange Commission (SEC) of an exchange-traded fund (ETF) that holds bitcoin on behalf of fund investors is expected to increase demand.
Bitcoin rose 7.87% to $34,020, the highest level since May 2022, after rising above the 35,000 level earlier in the session, and the second largest cryptocurrency, Ether, rose 4.50% to $1,786.30, the highest level since August.
Cryptocurrency-related stocks such as major US stock exchange Coinbase Global (COIN.O) rose 7% and bitcoin owner MicroStrategy (MSTR.O) rose more than 12%.


Sponsored by TradeView