Gold rises after US data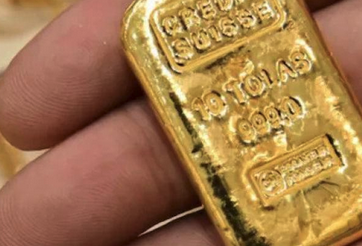 Gold prices rose more than 1% today after data showed that the US economy unexpectedly contracted in the second quarter with consumer spending growing at its slowest pace in two years and business spending falling.
Spot gold rose 1.1% to $1,752.39 an ounce and US gold futures rose 1.8% to $1,750.30 an ounce. As for other precious metals, silver rose 4.3% to $19.94 an ounce, and palladium rose 2.6% to $2,083.69, while platinum declined 0.2% to $885.00.