Macklem: BoC may raise interest rates further if inflation stops above 2%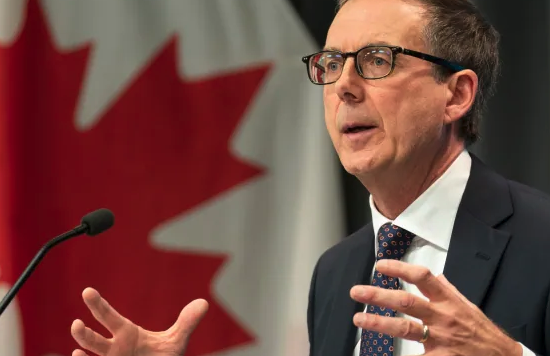 Bank of Canada Governor Tiff Macklem said Canadian inflation risks faltering significantly above the Bank of Canada's 2% target and if that happens the central bank is ready to raise interest rates further, and made it clear that the bank expects inflation to drop to 3% this summer even as growth continues.
The economy modestly and then a slower and uncertain decline to 2% by the end of 2024. Macklem explained that the basic scenario for the bank sees that the labor market weakens with slowing growth, which leads to an easing of wage pressure and price-setting behavior for businesses, and he said that if the bank sees signs that inflation has become entrenched above 2%, then we are ready to increase interest rates.
McClim stressed that market pressures so far had a muted effect on Canada, but if global financial pressures reappear and prove to be more widespread, the spillover effects to Canada may be more significant. Restore price stability.